What are we up to?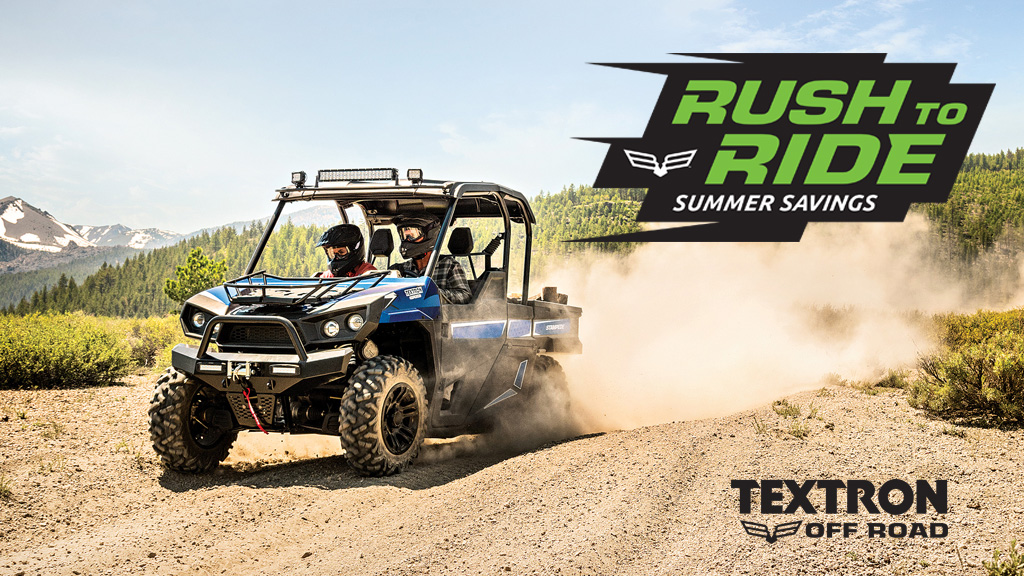 Get to G FIVE Feed & Outdoor today and take home that ATV or Side by Side you've been wanting during the Textron Off Road Rush To Ride summer sales event. Rebates on all in-stock 2017 & 2018 models means you'll save hundreds of dollars, and enjoy the 2 Year* manufacturer warranty coverage on every model. Promotional financing available.
Don't miss our motorsport's Model Year End Closeout – additional savings on top of the offered rebates so you can ride for less. And don't forget to pick up your helmets, riding gloves, gear bags, and apparel.
*Original limited factory warranty varies per unit, of 6 or 12 month. 24 month limited factory warranty issued by Textron Off Road/Arctic Cat as part of promotion, per manufacturer guidelines, no cash value; offer good through July 31, 2018.
Like to know more about our upcoming events, sales and specials? Click to become a Preferred Customer, and be the first to learn about new products, discounts and promotions. Check out our Facebook page for more details about what we're up to, and please share with us your thoughts, ideas and photos.